Quality: a specialist's experience and expertise
Assess, support, improve
As specialists of organic dried fruit and nuts both for retail shops and industrial transformation, we are well aware that food safety, traceability and reactivity in case of issues are more than necessary requirements.
Our quality team devotes a lot of energy every day to implement continuous improvement. The partnerships we have developed for years with our chosen producers are game-changing on this level: we have built a strong expertise around dried fruit and nuts production methods (better storage, drying & packing equipment and material, continuous help for producers to solve their daily issues) in order to improve harvest year after year.
> Your products' traceability goes all the way to the parcels
From the batch number on each carton, we are able to trace the detailed origin and product's history all the way to the agricultural parcels.
> Tailor-made ingredients and solutions
Thanks to our close partnerships and short supply chains, we can supply tailor-made products dedicated to your needs. We want to meet your specifications by developping specific products adapted to your expectations in terms of quality and innovation.
> A relevant quality control plan, based on our expertise
Test of our fruit are carried out by an independant laboratory according to representative sampling plans. We developed a detailed risk analysis on each product and origin. In conformity with our products and programs risk analysis, we check:
through accredited external laboratories, the conformity to our specifications:

food contaminants: pesticides, mycotoxines, heavy metals, allergenes…
microbiology
other specific criteria based on your specifications: oil content, acidity…
internally, we develop and practice the additionnal organoleptical and physical tests to further increase our expertise: pH, diameters, humidity level, colours, foreign bodies, physical defects…
This year, our control plan represented more than 1500 quality controls and analysis.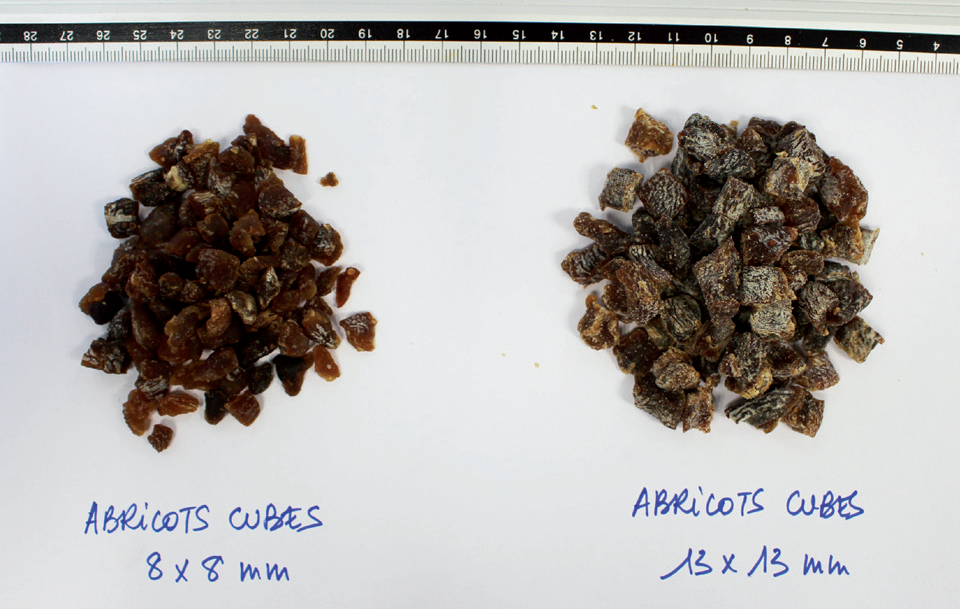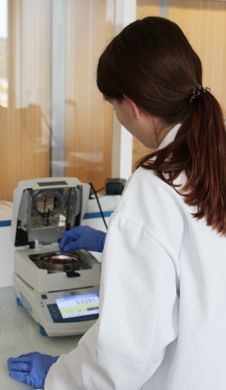 > Custom storage
Our products are stored in controlled temperature warehouses between 8 and 10°C and with 60% relative humidity.
> High stock rotation thanks to your loyalty
Containers are loaded every week: your product will always be freshly shelled, roasted, prepared and packaged…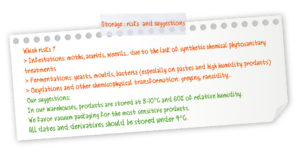 We source superior quality products
Investing on a partnership means trust and affinity for the product should be shared. Whether for a specific aroma or texture, a remarkable consistency throughout the years, a production with strong traditions, or a known expertise from our producers, all our supplies have been chosen for a reason.
We now see the return on investment: excellent service rate, stock availability, continuous improvement, flexibility…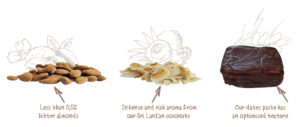 Our certifications
To know more about our certifications, see our section « Our Certifications ».
Need for a technical specifications sheet or a certificate ? We provide them on demand to our partners. Contact us !